Was looking through the golden globe pictures today and thought I would share with you my favourites and also the ones I found the worst. Essentially, I'm not too worried about the films. I like watching them but get to the cinema so rarely it is hard for me to form an opinion. Mostly though my favourites are the classics Breakfast at Tiffany's, Casablanca, Some Like It Hot, Dirty Dancing etc. Anything else I see which happens to be more 'critically acclaimed' and I like is just a bonus!
Favourites: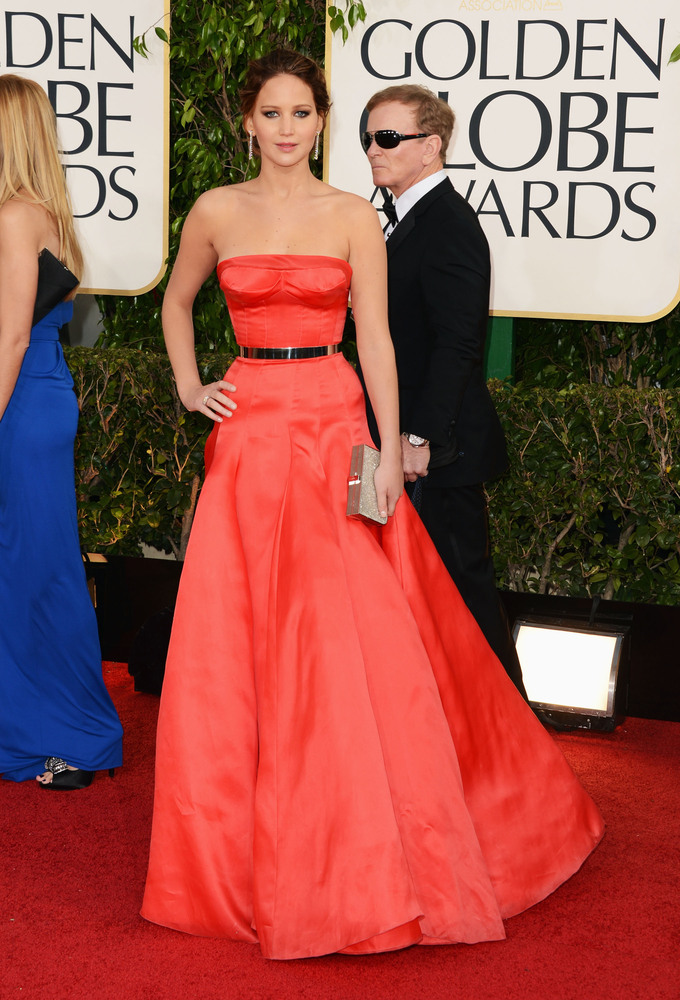 Jennifer Lawrence looked beautiful in this dress. It is simple yet very effective, her waist looks slim, her boobs look good (not too in your face) and the skirt is just the right size and not too big and in the way. The colour and coordinating lipstick also look incredible. Simple, beautiful... I'm jealous!!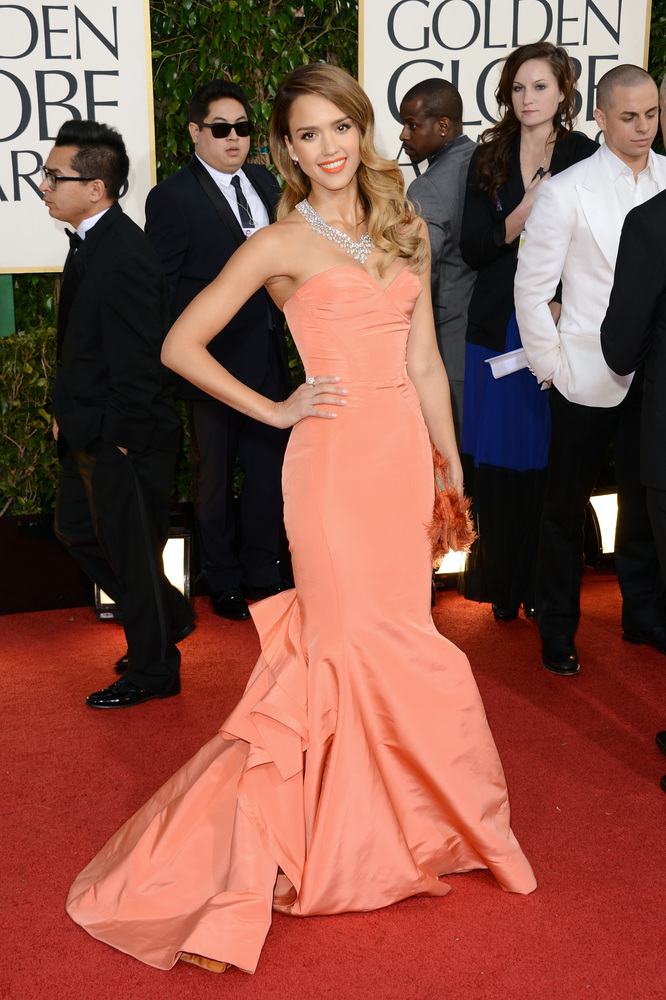 Jessica Alba was probably my favourite of the dresses I've seen. This is a beautiful colour on her olive skin, I'm not sure \i'd have liked it on someone who was paler. She's lucky to have an amazing figure that looks great in this dress, very classic. The necklace is also completely fabulous, and I should hope so as I hear it cost £9 zillion (approximately). Overally her hair is well done but doesn't distract from the necklace and dress combo. I love this look!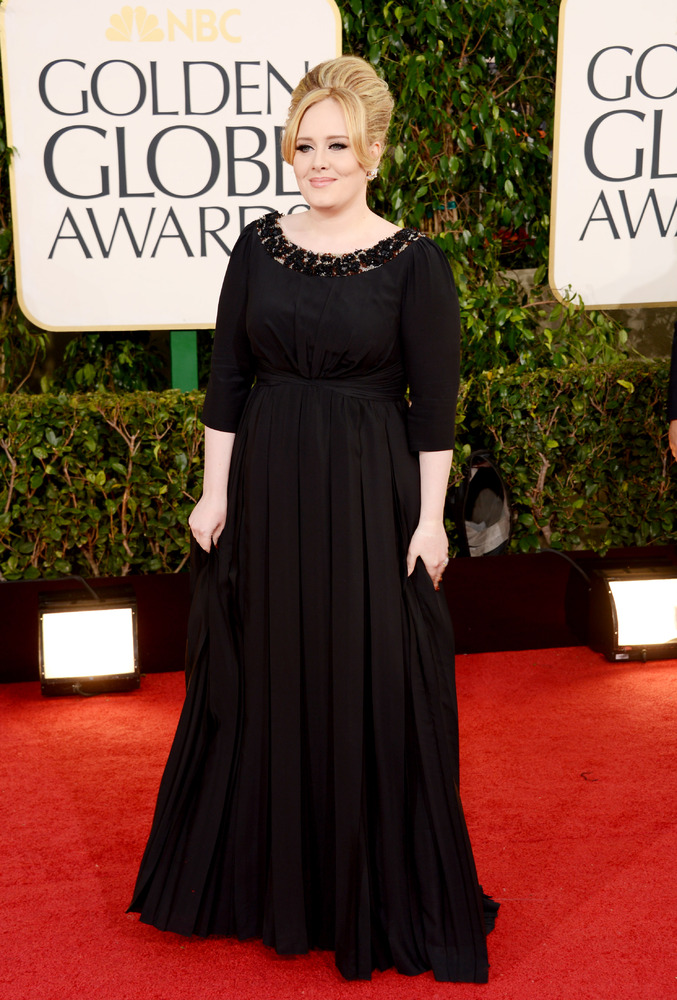 I always think Adele dresses well. She gets some stick for being 'fat' but I think she looks lovely in this. She has dressed for her size, she's a new Mum on a night out with her Mum friends and it's beautiful Simple with some embellishment and flattering for her figure.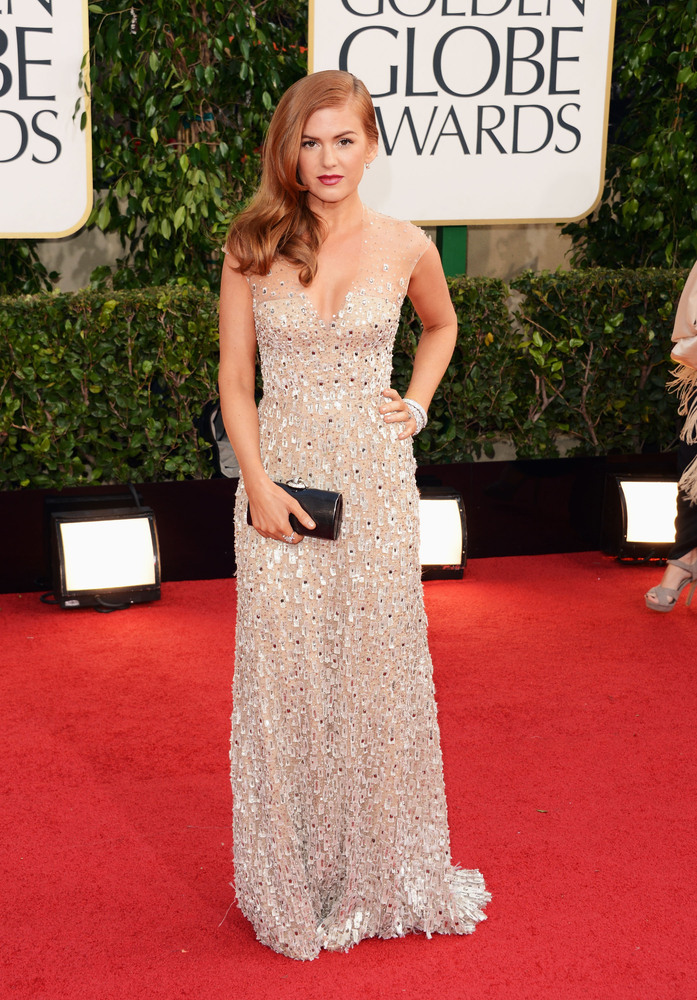 Isla Fisher looks lovely also! Simple dress design with lots of sparkle and my favourite hairstyle on the night. Overall the best thing abut this is that she looks very confident, what more could you want when being watched and photographed by so many people?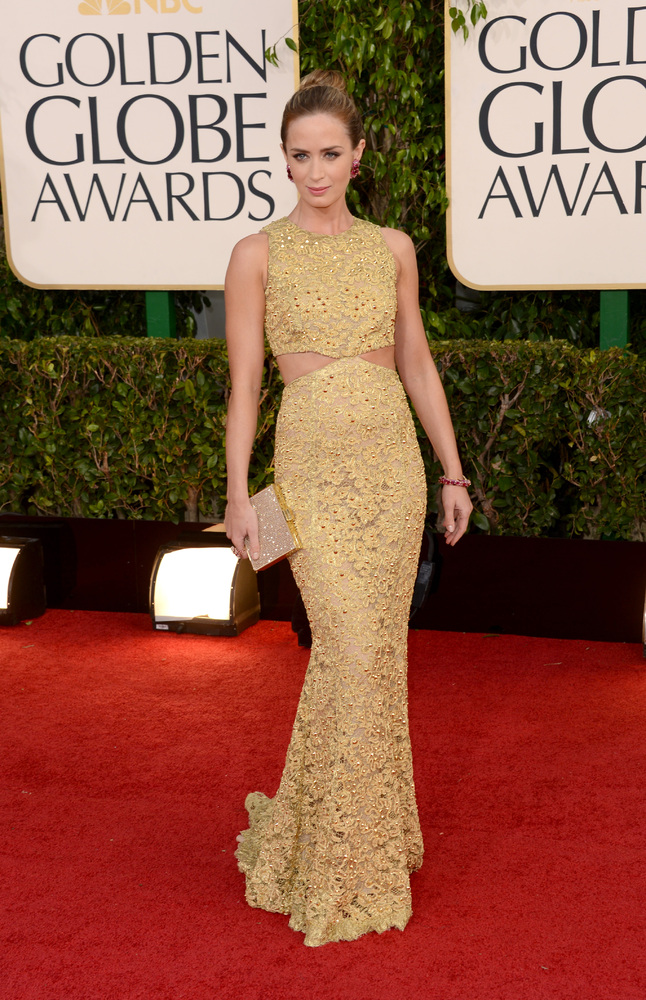 Emily Blunt looks very chic in this. Shows her her figure nicely and is a beautiful colour on her. Again - simple and elegant but not in a boring way.
Least Favourites (worst):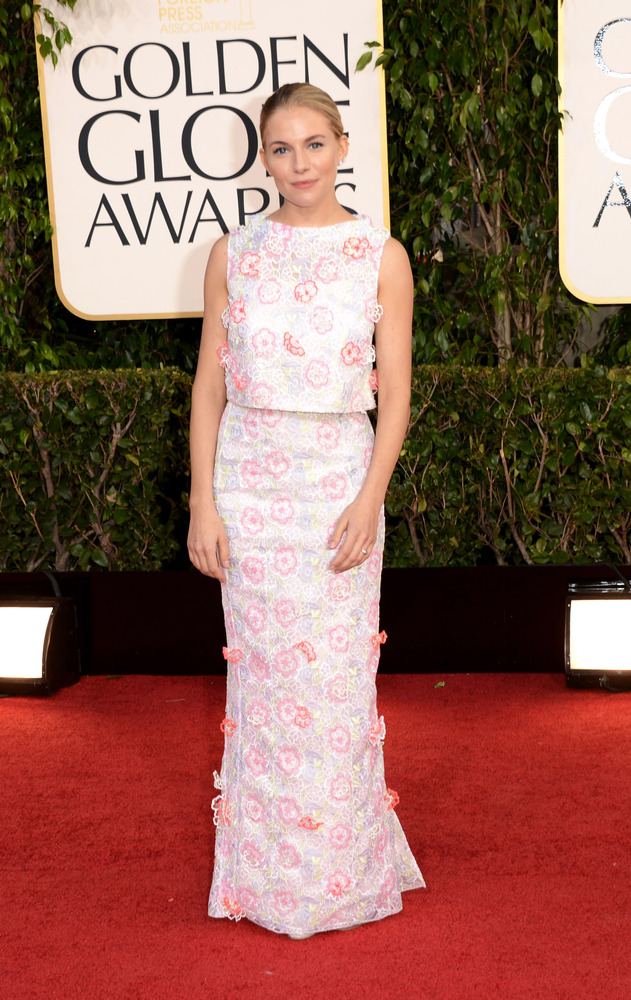 The flower embellishment on Sienna Millers dress just don't do it for me. It looks a bit childish for my taste. Not so sure the shape does wonders for her figure either...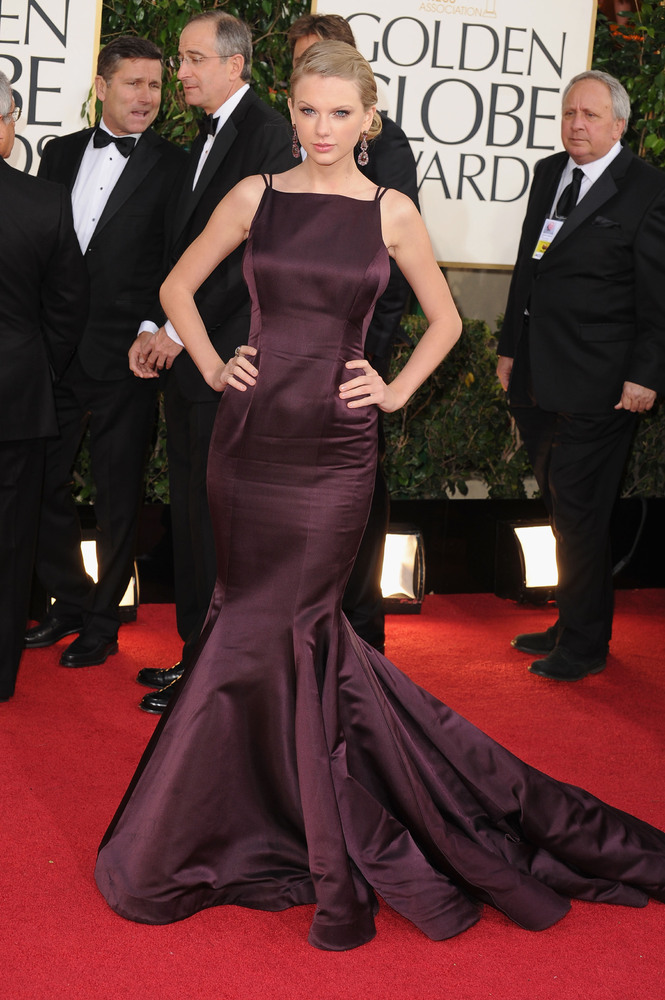 I think Taylor Swift looks a little too grown up in this personally... or too young. I can't decide! It's either a 15 year old wearing a debenhams dress to the leavers ball or an older women (who I actually think could look lovely in this - like Helen Mirren) looking classy and sexy without being trashy.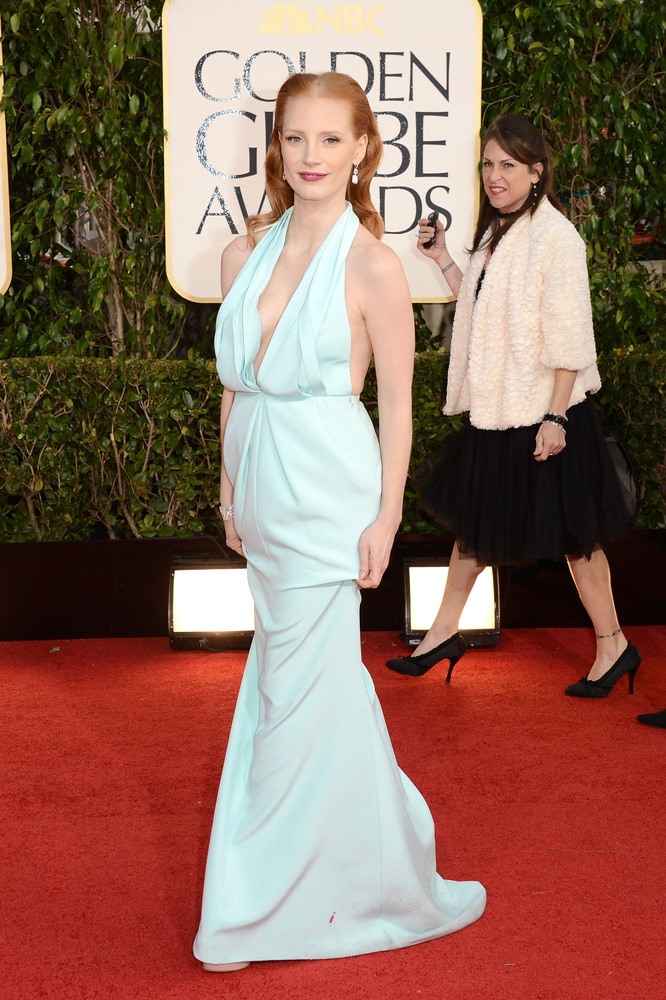 I don't think the colour suits Jessica Chastains' skin or hair colour. I don't think it flatters the figure at all either... I think she could have chosen some lovely colours to match that hair as well...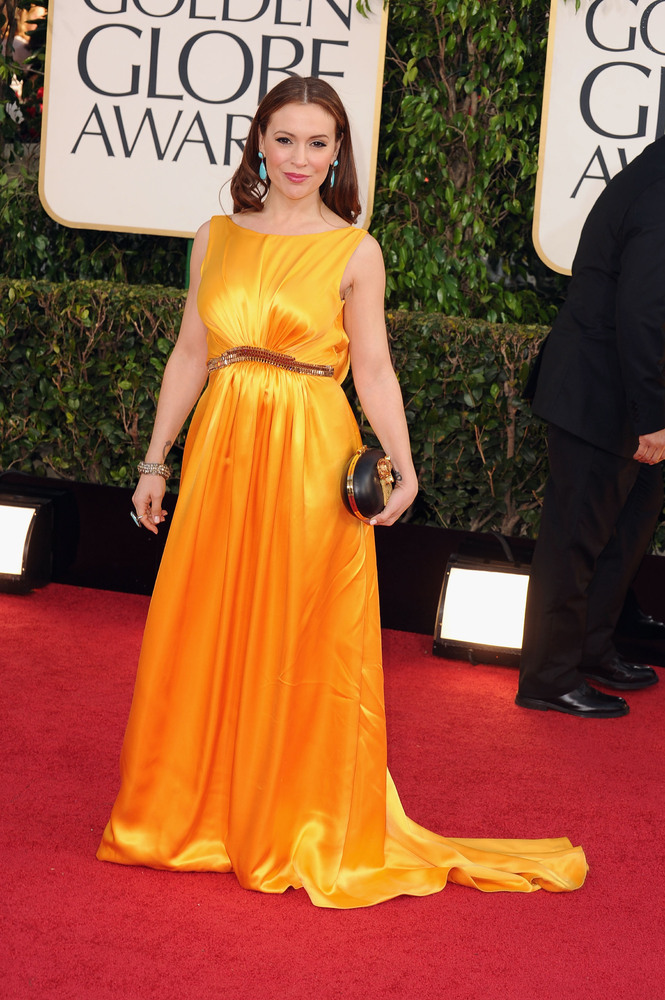 Alyssa Milano is only 5' 2" and I think this dress swamps her a little. The ruching at the empire line also makes her look larger than she is around her stomach. Love the earrings though!
Let me know what you think of the Golden Globes Fashion choices. I also thought the men in their Tom Ford suits also looked very handsome and Bradley Cooper always looks beautiful!
xxx